Guitarar Blueridge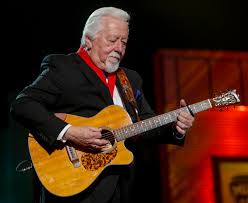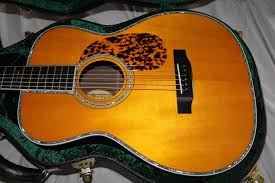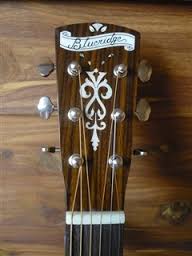 Blueridge er eitt Amerikanskt merki sum hevur spesialisera seg í guitarum og eru teir gjørdir sum teir "góðu gomlu" sum vórðu gjørdir fyri meir enn 60 – 70 árum síðani ella áðrenn seinra heimsbardaga.
Eisini hesir guitararnir fáa sera gott viðmæli og hava vit fleiri væl nøgdar kundar og vit hava eisini eitt gott úrvæl av hesum guitarum.
http://acousticguitar.com/blueridge-br-163-review/
Minnist til at US prísir eru altíð uttan MVG.
Blueridge Guitar Reviews
Review of the Blueridge BR-160 in Acoustic Guitar Magazine – 11/6/2003
The name Blueridge has long been associated with affordable instruments. Most recently, the brand received critical acclaim for its Chinese-made vintage Martin copies. For this review, Saga Musical Instruments submitted the all-solid-wood BR-160. Adhering closely to Martin dreadnought dimensions, the BR-160 even features vintage-style forward-shifted-and-scalloped X-bracing. Saga decided to stick with a basic herringbone style on the guitar's body, but the BR-160 breaks from tradition with a variation on snowflake inlays in the fingerboard and an over-the-top headstock inlay that is more akin to that of a fancy banjo than a typical guitar. Saga also used a yellow toner to "age" the guitar's top to a slightly unnatural orange color.
The craftsmanship, choice of materials, and setup that went into the BR-160 were outstanding and prove how far Chinese manufacturers have come. Tonally, the Blueridge was very impressive as well. Even though Simmons found the neck to be a bit too shallow, we all agreed that the guitar played great. True to the guitars it emulates, the BR-160 excelled when latpicked. It displayed a great dynamic range, retained its rich tone when played hard, and displayed good balance throughout its range.
Review of the Blueridge BR-140 in Vintage Guitar Magazine – 10/15/2003
Time to sell your D-28? Probably not, but Blueridge's BR-140 is a satisfying strum.
The BR-140 features a solid spruce top, solid mahogany back and sides, and a mahogany neck with an Indian rosewood fretboard and bridge. Inside the BR-140 has hand-carved forward-X pattern parabolic braces.
Externally, the BR-140 has cool Kluson style butterbean tuners, a "style B" MOP inlay on the headstock ("style B" represents the inlay pattern found on all Historic Series guitars), black body binding, bone nut and saddle, and a spotted ("Dalmation") pickguard. In general, it has Martin vibe, with its vintage/tinted top, but with a few unique appointments – the smaller-profile headstock with Mother-of-pearl inlay, and the funky pickguard (I like it, but an unscientific poll found only half of the people who saw it appreciated its visual appeal). The only obvious external construction shortcut are the plastic bridge pins.
From a playability standpoint, the Blueridge was a pleasant surprise. It has a nice, slim neck with low, fast action that, even under moderately hard playing, revealed no significant fret buzz. Typically, the sub-par fretwork (and requisite fret buzz) on imported guitars is masked by larger neck profiles and higher action. But the frets on the BR-140 are nicely polished and level, with a slight dip in the fretboard after the body joint. The neck-to-body joint angle was also correct, allowing for the low action, but maintaining enough downward pressure on the saddle for good tone.
From the first strum of an open E chord, I was again surprised. The Blueridge has a big, open, natural tone with clear bass, even mids, and shimmering top-end. No matter where I played on the neck, the tone remained full and crisp. Even with an open – or drop-D tuning, the bass never got mushy or overbearing – just thumpy and full.
For the most part, I played fingerstyle, but had a friend who flatpicks give it a try. This is where it really sounded at home; single notes were clear, with biting attack, and chords were loud and full, with good projection.
The BR-140 is Blueridge's mid-line instrument, with others offering solid Indian rosewood back and sides on up to solid Brazilian rosewood. The company offers the same wood combinations in 000-style bodies, as well.
You likely wouldn't sell you prized Martin D-28 to get a Blueridge. But on the other hand, you won't have to sell a vital body organ to be able to afford one, either.
The Blueridge BR-140 is a tremendous value, sounds great, and plays very well.
Review written by: Phil Feser of Vintage Guitar Magazine in the November Issue